ABOUT UTRECHT
UTRECHT: A HISTORY IN FINE ART MATERIALS AND SUPPLIES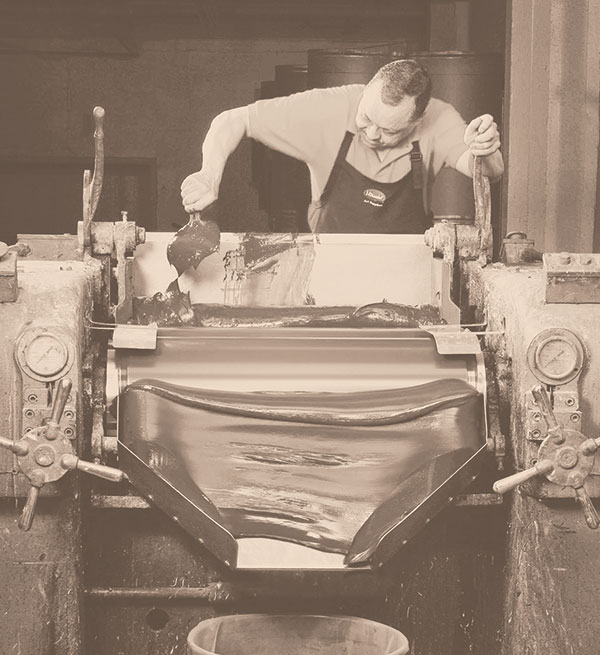 It was New York City, 1949. Unable to find quality artists' linen on this side of the Atlantic, artist Norman Gulamerian began importing fine linen from Europe with his brother, Harold. The two fledgling art supply sellers named their venture Utrecht Linens, Inc., after their neighborhood school — New Utrecht High School —in Brooklyn, and dedicated themselves to supplying artists with the highest-quality art materials for the best value.
The brothers' art supply business grew quickly. In 1957, Norman and Harold developed their revolutionary acrylic gesso for priming canvas. Utrecht Professional Acrylic Gesso — one of the first acrylic-based ground gessoes that worked with both oil- or water-based mediums — introduced unprecedented simplicity to the canvas preparation process while also making it possible to paint on a huge range of surfaces. Utrecht Gesso is considered by many artists to be the best acrylic ground available today.
By the end of the early 1960s, the Gulamerian brothers had expanded the Utrecht line to include professional-grade oil paints, acrylics, watercolor supplies, brushes, and papers, which they sold at direct-from-manufacturer prices. Today, Utrecht Artists' Colors are still handcrafted in that same Brooklyn factory using the finest pigments and a milling process artists have loved for more than 50 years. Artists can count on Utrecht Artists' Colors to maintain the same consistency, quality, and performance from batch to batch and year to year.
In April 2013, Utrecht became part of the Blick Art Materials family. In its third generation of family ownership, Blick is the largest and oldest provider of art supplies in the United States. Blick's extensive selection, competitive prices, and superior customer service make it the choice for professional and amateur artists, art educators, architects, designers, students, and hobbyists — virtually anyone requiring quality art materials for work or pleasure.
BROTHERS IN BUSINESS: HAROLD AND NORMAN GULAMERIAN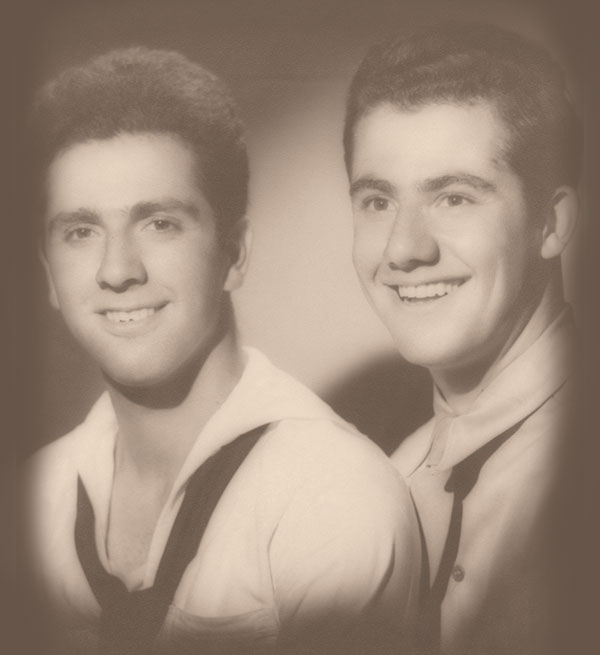 The Gulamerian brothers were born in New York City. Harold first in 1924, then Norman in 1927. They both served in WWII, and, after the war, Norman apprenticed for artist Frederic Taubes, priming canvas and grinding paint.
Working as an artist, Norman discovered he couldn't find affordable, high quality linen in New York. Recognizing a business opportunity, he recruited Harold and they started importing fine linen directly from Belgian mills and selling it out of their basement.
The linen business took off, and the brothers decided to expand the Utrecht brand. Harold put his chemistry degree to use developing the first formula for Utrecht Professional Acrylic Gesso. In 1958, they moved the business out of their basement and into Industry City (formerly Bush Terminal) in Sunset Park, Brooklyn, where they had space to mill paint. Harold went on to create Utrecht Artists' Acrylics — one of the first acrylic lines in the world. Utrecht Artists' Oil Colors and Watercolors soon followed.
Because the brothers valued both art and education, early Utrecht catalogs featured art history lessons from authors and art experts, including Ralph Mayer and Taubes.
In 1963, Norman published a book called "The Language of a Work of Art."
The Gulamerian brothers also provided guidance on the use of artists' materials to many abstract expressionists and art institutes during the 1950s, including the Art Students League of New York. NYU, Parsons School of Design, Pratt Institute, and the School of Visual Arts.
PROUD TO BE GOLD CERTIFIED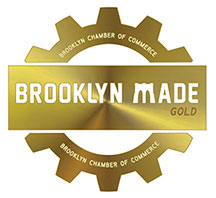 Founded more than 65 years ago in the Utrecht neighborhood of Brooklyn, New York, Utrecht is known worldwide as a leading manufacturer of top-quality, handcrafted paints and other art supplies. A groundbreaking company, Utrecht is officially recognized by the Brooklyn Made program sponsored by the Brooklyn Chamber of Commerce, this seal denotes Utrecht's Gold Certification status and it's position as a leading locally based manufacturer and employer.